You have to open your online induction or your company policy to be able to use the editor.
There are 3 areas:
Content Pages

Questions

Answers
---
Lets look at each area individually.
Part 1. Content Pages
These pages should contain content of your online induction. Text, images, hyperlinks, videos and audio files can all be added to your online induction.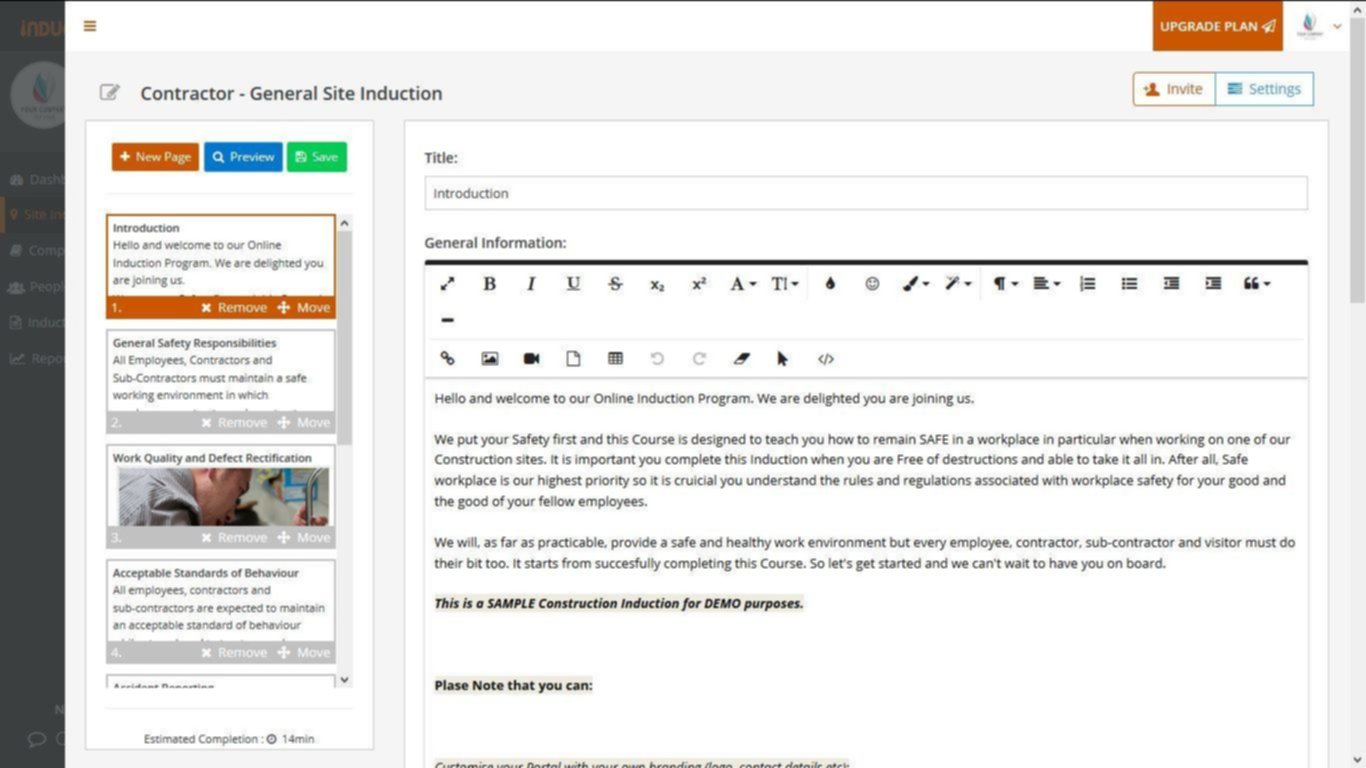 Part 2. Questions
You may choose to test your inductees. You can do so by setting up questions and answers. Scroll down to Question text box and type in your question.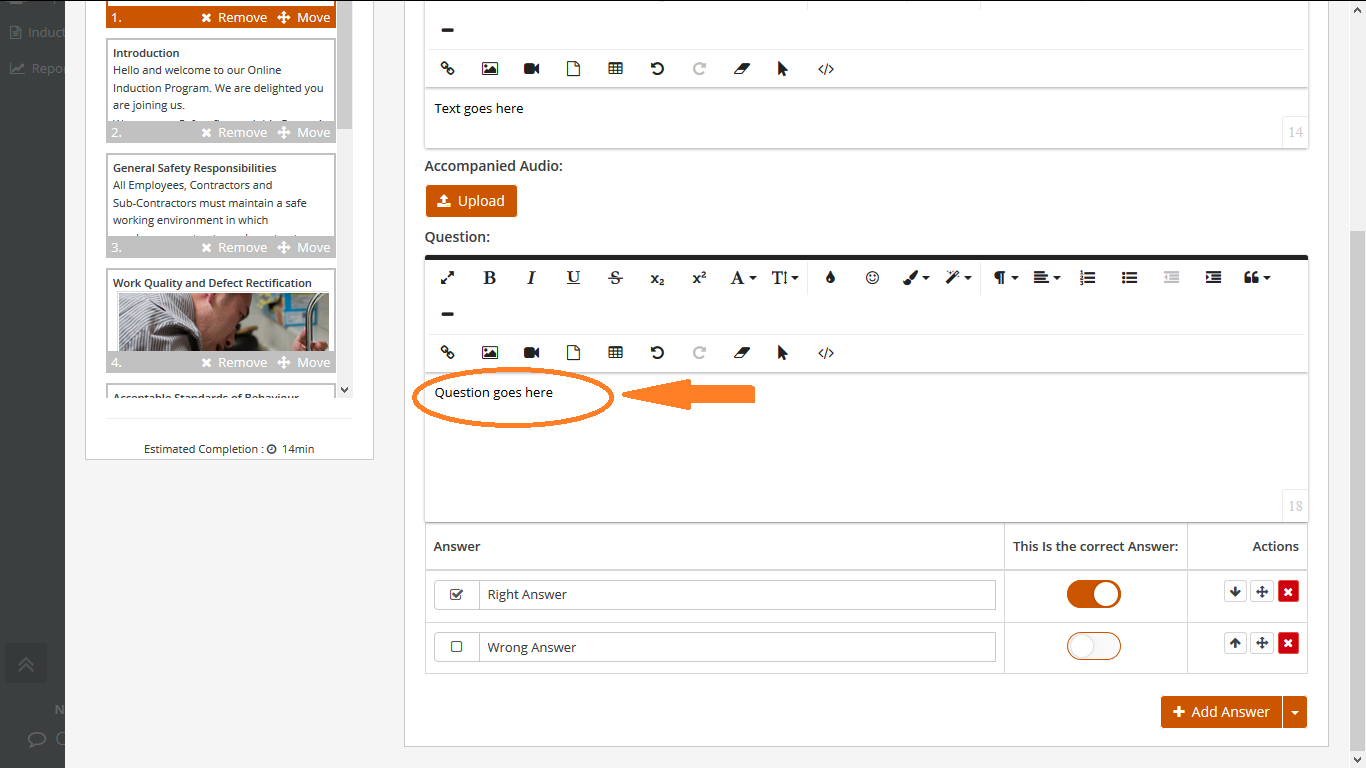 Part 3. Answers
The answers to your Question should be inserted here.
If you need to add more Answers, click on + Add Answer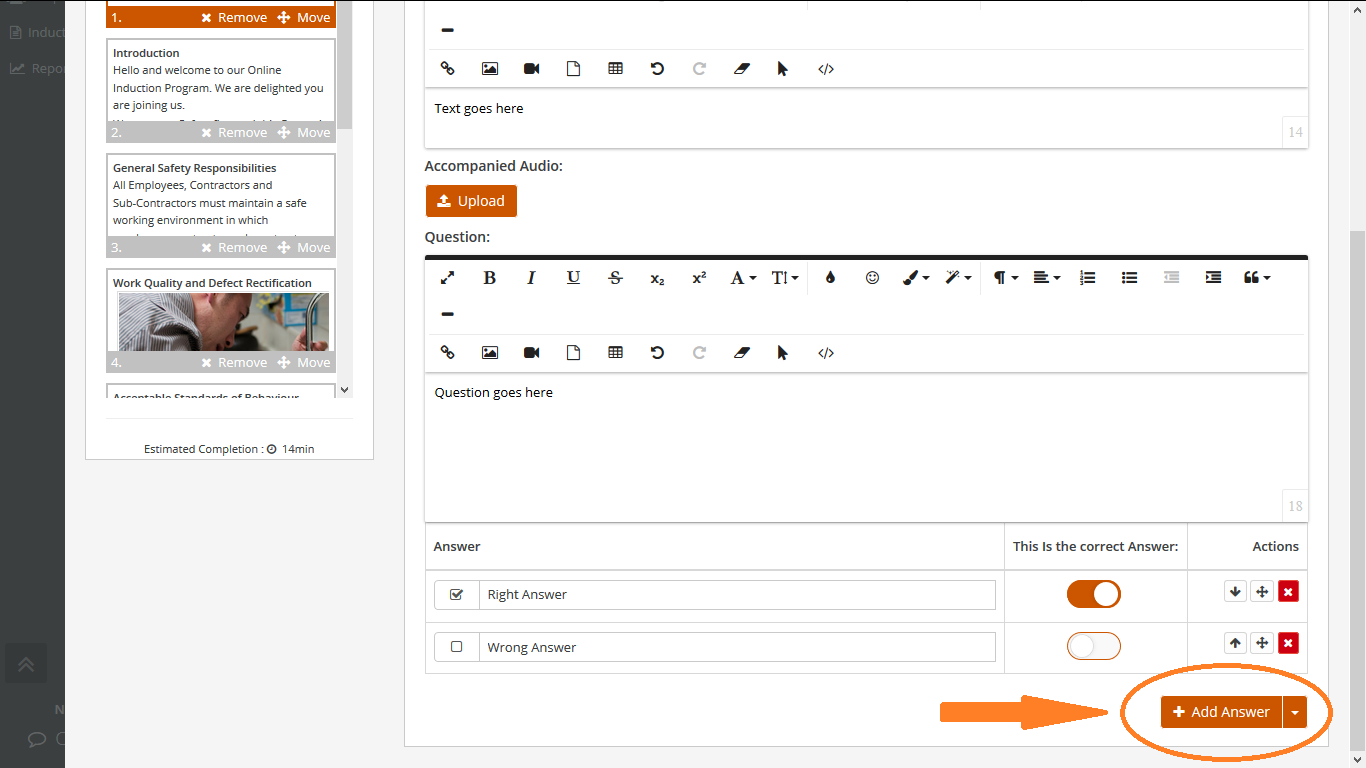 Select the answer type (check box or input box)
Check box

Input box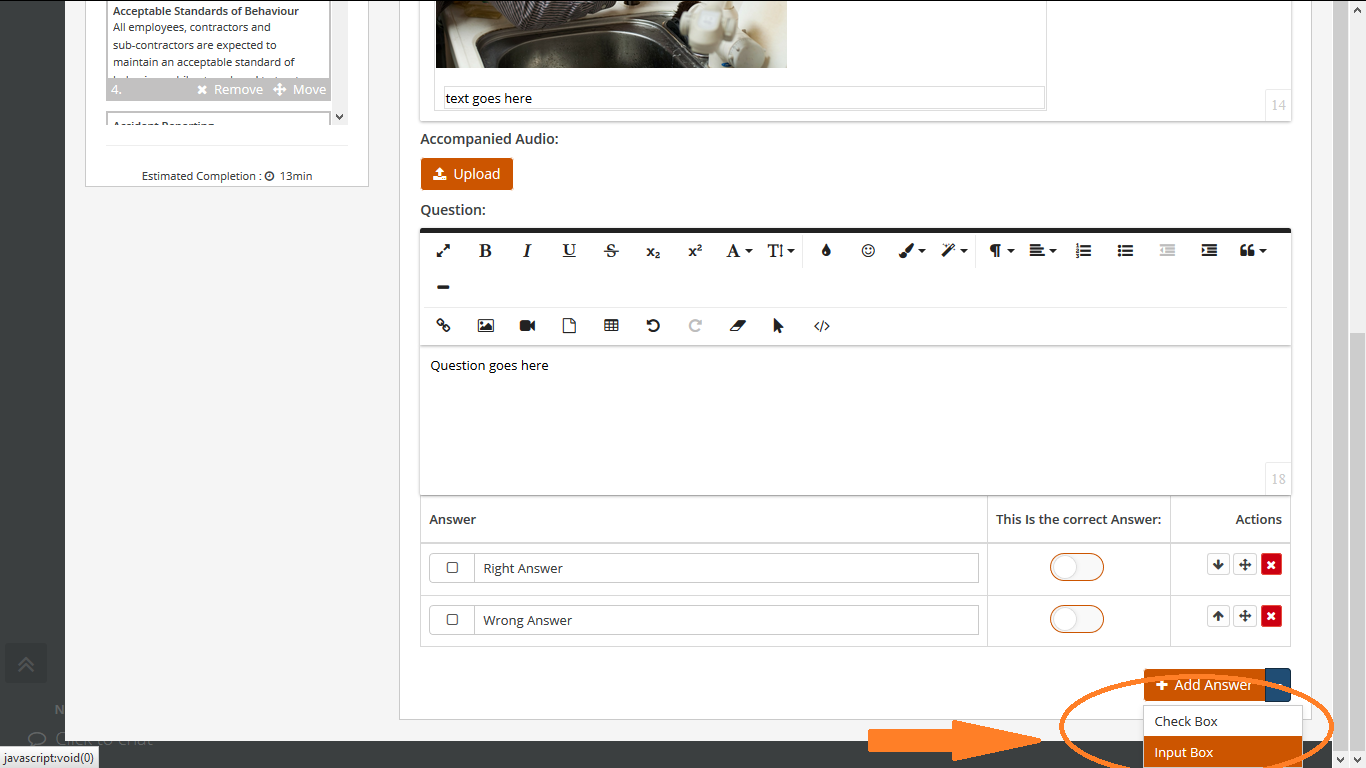 Checkbox Answer is your typical multiple answer.

Input Box allows your inductee to enter their own answer.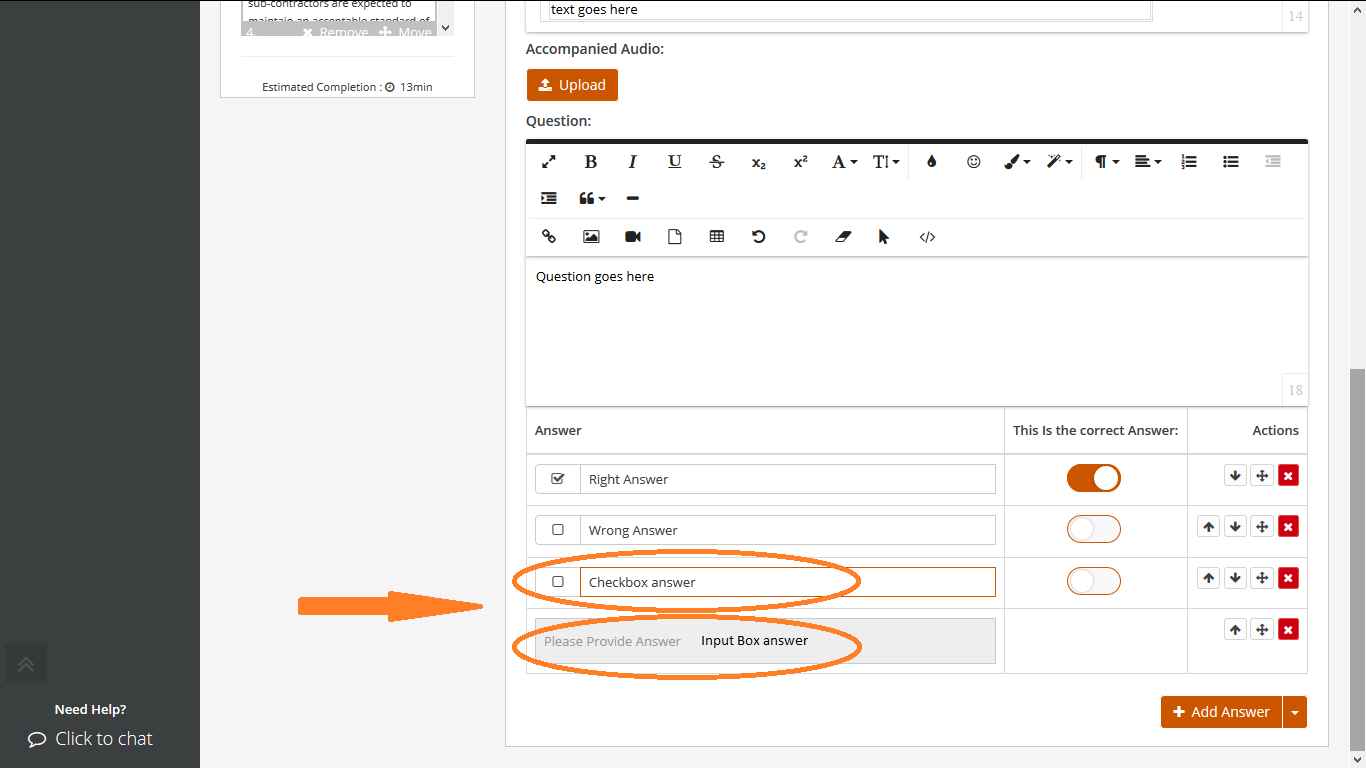 Online Induction Settings
Once you have completed editing your online induction let's have a look at some of your induction settings. Click on Settings.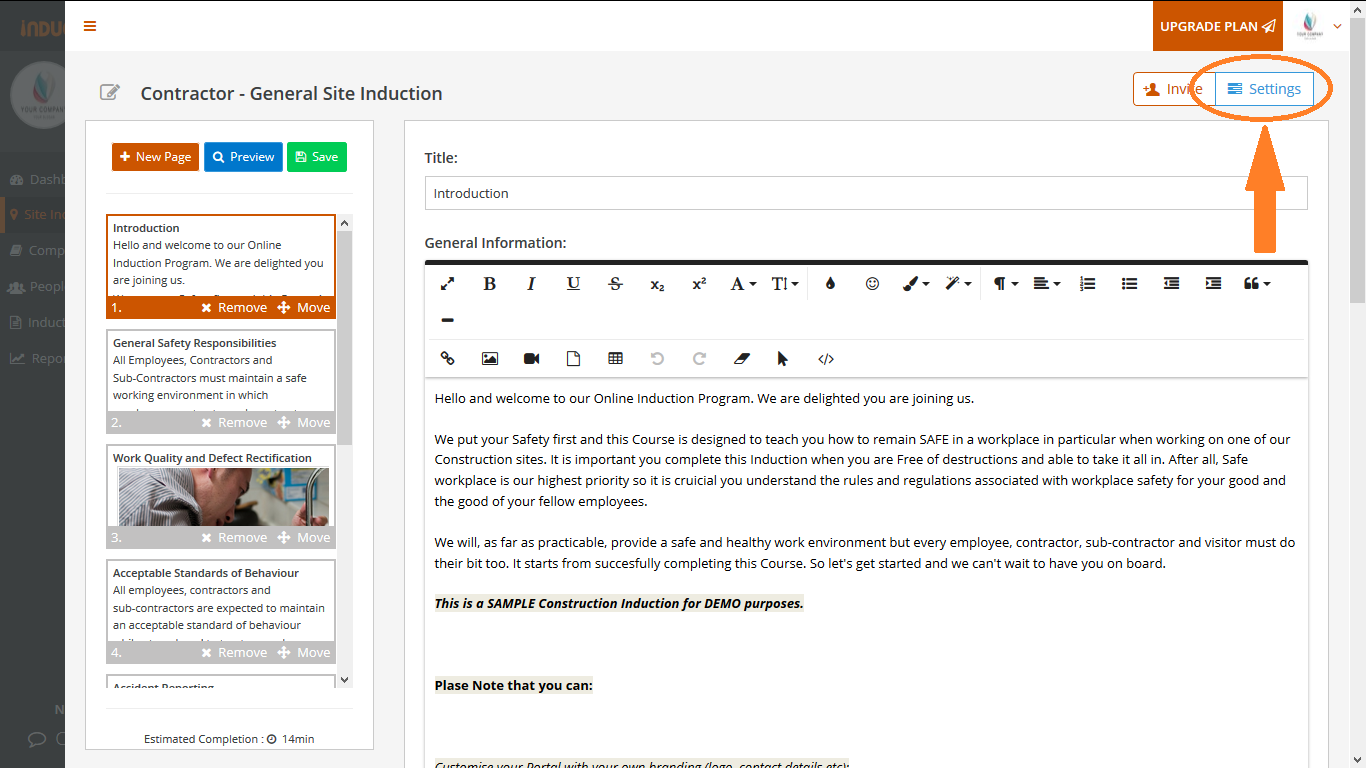 Setting 1
When this setting is on, the system will Force Inductees to select correct answer and the system will not let your inductee to proceed any further with the induction until the question is asnwered correctly.

Setting 2
Selecting Send Notification on Completion will send automated notification emails to Admin on each succesfull induction completion.

Setting 3
Selecting Send Notification on Fail will send automated notification emails to Admin on each failed induction.

Setting 4
Selecting Allow Inductee to retry on Fail will allow Inductees to retry failed induction.

Setting 5
Selecting Show in Self Service Portal will display your online induction in your online portal.

Below is the sample of an online induction portal

Setting 6
Pass percentage is the pass score for your online induction test.

Setting 7
Related to Employee Type will assign the induction to a particular employment type. You may choose to run different online inductions for various employment types.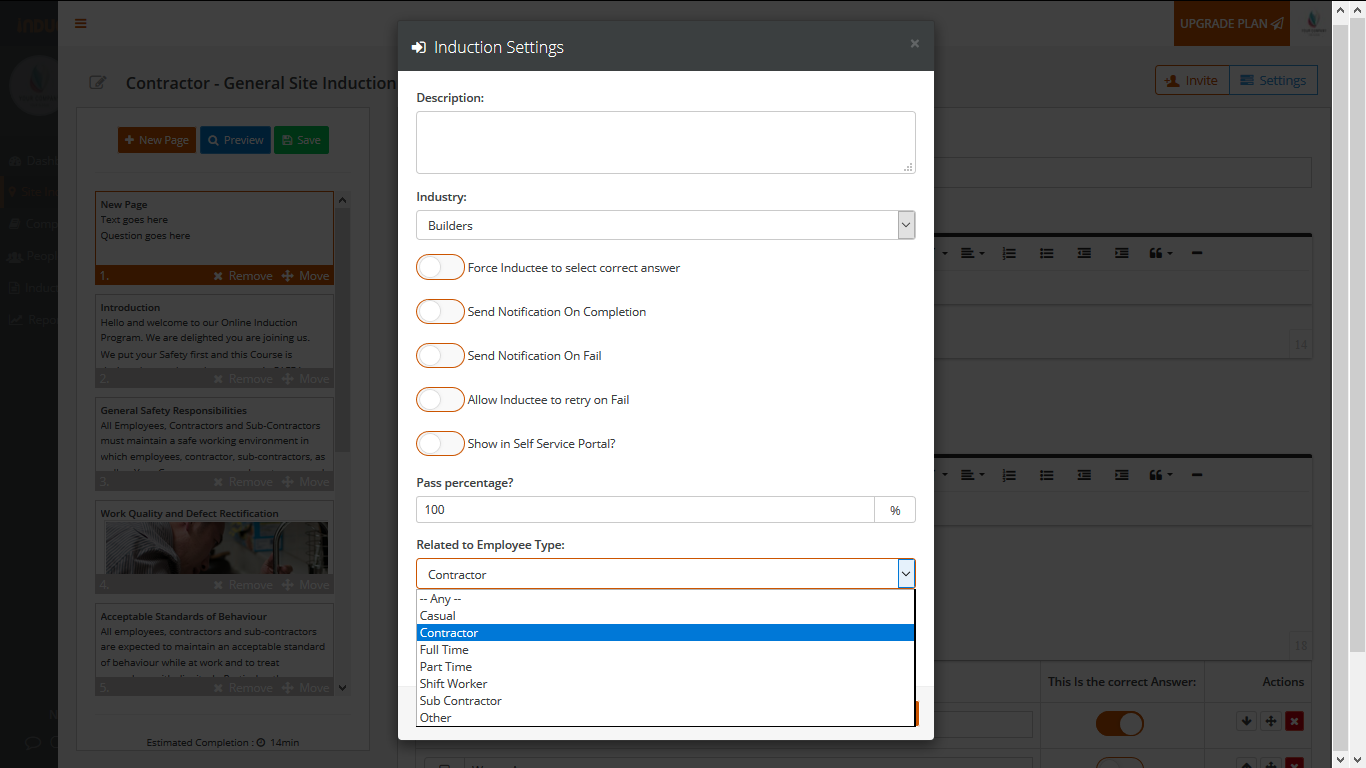 Setting 8
All Certificate Expire in 1 year by default. You can choose the expiration date to be between 6 months to 5 years maximum.

---
Can't find the answers you are looking for – click here – to contact us.